Scales of Justice

Tip the scales of justice in your favor by being represented by a professional and experienced attorney.
Experience Counts

Law Offices of Michael Balaban, with over 15 years of experience in employment matters, is there to help you in any employment situation.
Top Notch Representation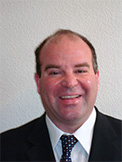 Having top notch representation on your side is key to gaining a favorable outcome. Employers have representation, why shouldn't you?
Dedicated Number

With a dedicated client number, the Law Offices of Michael Balaban is there for you when you need us the most. Call us for a free consultation anytime: 702-586-2964
Most Recent Articles

Michael Balaban runs a small law practice that focuses exclusively on employment and business law. He handles cases involving worker discrimination, wrongful termination and sexual harassment. VEGAS INC recently...
Read More